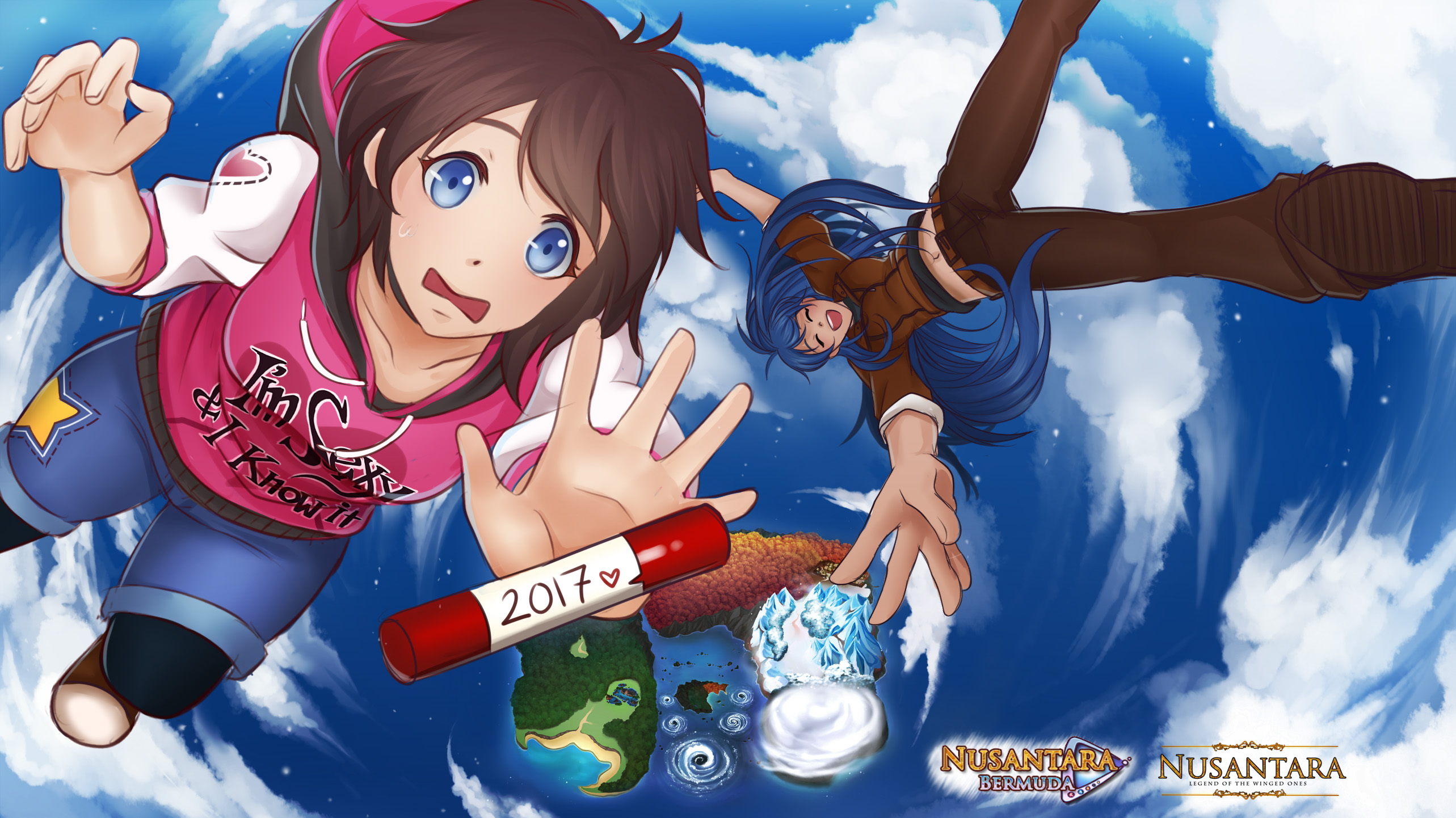 Nusantara: Bermuda Triangle
A downloadable game for Windows, macOS, and Linux
OUR INDIEGOGO CAMPAIGN IS NOW LIVE!
(click on the image to go to the Indiegogo page!)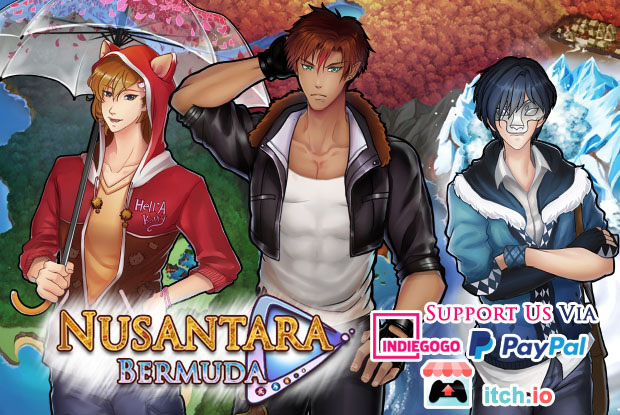 Genre: Otome Fantasy, Adventure, Romance, Comedy, Mystery
WARNINGS: swearing, blood, death, psychological, and a little gore
Rating: 16+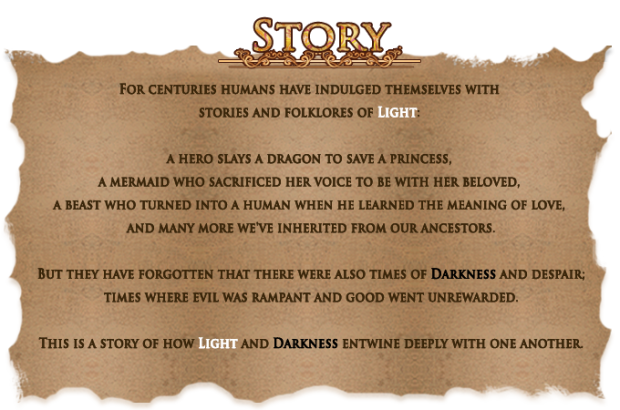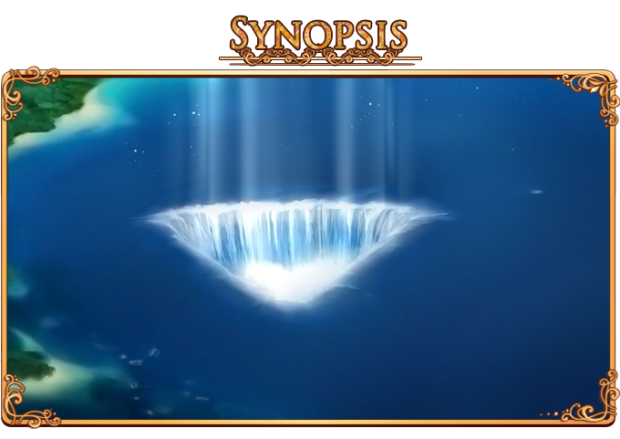 In 20XX, an enormous earthquake shook the world and caused a triangular crater to suddenly appear in the middle of the Bermuda Triangle.
The world was aghast with this discovery; even more so when scout teams could not approach it due to an 'invisible wall' surrounding it.

After a while, spiritual events increased. It started small with things like; sightings of fairies and children with animal characteristics popped up one after another.
Parents credited it to their children's active imagination while playing pretend.
However, it quickly escalated into a Ghost Festival around Monas Tower, followed by sudden disappearances of sheep in England; leaving only horrid splashes of red blood and huge claw marks on their pastures.

Our heroine, Maya (19), was a young adult who was busy earning her living so this kind of event was of little importance aside from adding an exciting spice into her life. But then her world crumbled when a Goddess came and announced that her family would die in a car accident in the near future.

The Goddess offered Maya a deal: She would alter her family's fate in exchange for closing the Bermuda Crater. In order to do so, Maya would have to go to a place called Forgotten Isles, find what caused it, and look for a solution.

If she agreed, three men will accompany her, acting as bodyguards. Apparently, they each have their own circumstances and a wish to be granted.

Game Info:

Hi guys! My new project is finally here!

Now before you ask; "Nusantara: Bermuda Triangle" is not a sequel of "Nusantara: Legend of The Winged Ones".
This is an entirely new story but set on the same universe. It covers a wider horizon of Nusantara's archipelago.
Bermuda's story will be much longer, packed with content, and has lots more visual assets than Winged Ones... I dunno whether to be happy or cry about that :')) Because of this, I decided to make this project a commercial one.

Features:
- 4 Love interests (The last bachelor will be unlocked once you finished with all 3 main bachelors routes)
- 9 Endings
- 1 Constant Minigame
- Casual Status Raising
- Regular & Time-Limited Choices
- Translation/Definition Notes
- Mini Encyclopedia
- CG Gallery
- lots of CGs & BGs (I haven't calculate the exact number yet)
- Depending on IndieGoGo's success, the bachelors & MC may have partial voice acting.

My Honored Proofreaders:
- KrystalFlare
- crystalscm
- Blasé&Voracious
I found awesome proofreaders! It's so much fun working with them and I love the result <3 :'3

Game Progress:
- Plot: 75%
- Script: 25%
- Character Sprite: 60%
- Programming: 25% (Demo Finished)
- Backgrounds : 55%
- Songs & Sound Effect: 75%

Hmm, so... which character caught your attention?
It will took awhile until I publish a demo since I still have things to experiment with Ren'Py -but feel free to give suggestion/critiques :'3
I will update once per two weeks <3

Oh, I also opened a Patreon: there will be step by step WIPs of my backgrounds, behind the scenes, and even a spot for beta-testing without strings attached if you want!

See you around guys! xD
xoxo,
SweetChiel
Download
Click download now to get access to the following files:
Bermuda-Demo-1.01-linux.tar.bz2
218 MB
Bermuda-Demo-1.01-win.zip
223 MB
Bermuda-Demo-1.01-mac.zip
221 MB