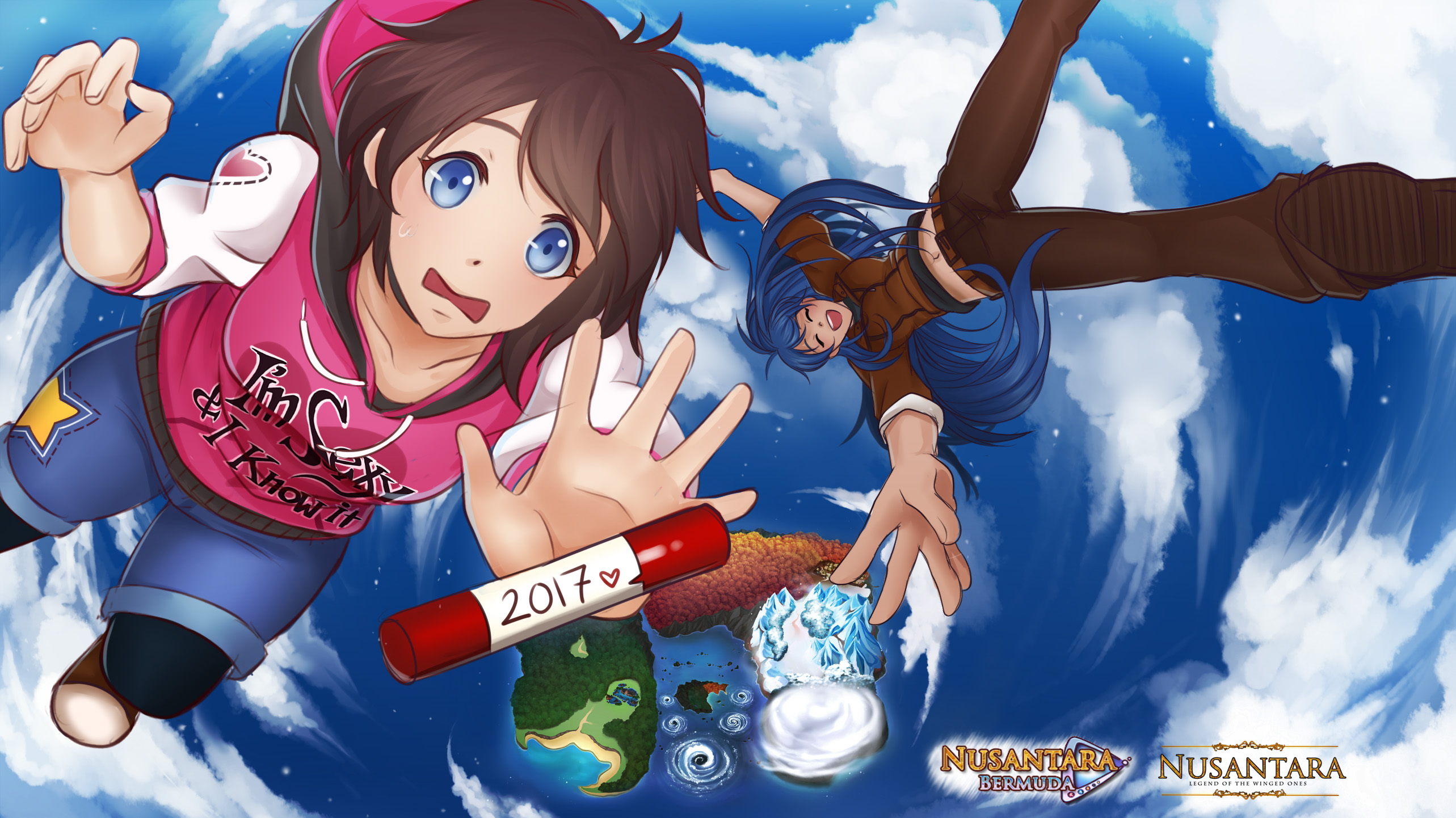 Nusantara: Bermuda Triangle
Good morning, guys! How did your week go? Mine was arduous x_x
I spent most of my time programming, editing, and polishing the script. And by editing, I mean; I deleted & re-wrote a discussion scene, which took forever to finish! The ordeal is I sometimes didn't know the english for some words I was thinking to use and before I knew it, it's night already QAQ
I'm quite satisfied with how it turned out, but the polishing will continue in the future if I find a better alternative for some sentences/words.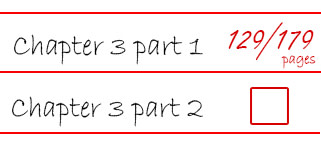 But the good news is that I managed to program in 36 pages! There's only 4 small scenes left before we enter our 2nd fighting scene + minigame!
I'm planning to rest on Monday and Tuesday though >< did you know that 'Doraemon Story of Seasons' is now out on Steam? I simply adore the waterpainting style they're using! I'm also an avid fan of Harvest Moon so I need to try it! x'D Of course, I'll do my best not to get addicted *cough
Okay, that's it for now and see you guys next week! xoxo,
SweetChiel
-----------------------~(OuO)~-----------------------
Get Nusantara: Bermuda Triangle
Comments
Log in with itch.io to leave a comment.
This game is worth the wait, so take all of the time to rest that you need!
Aww, thank you so much, Soph_8698! QuQ
I'm really lucky to have followers as patient and supportive as you guys! *grouphugggg!
Keep up the great work! :D I'm also trying to resist getting addicted to Story Of Seasons but its so good! :)
Thank you, xoxojessicaoxox! I will!
I know, right? There's something about farming that we all love x'D
Good job SweetChiel! You deserve your rest now and yeah go play your games!
I'm also planning on buying Harvest Moon around christmas when i have the money for it!
And since you say that you like the game i'm looking forward for playing it so thanks SweetChiel hahaha! xD
Thank you, Sorelia! *hugg
lol yup, I like Harvest Moon because there are hot bachelors to marry I mean, it's feels peaceful and the daily tasks are addicting! It feels really fulfilling when we upgraded the house, barn, win the festivals--there's a lot of things we can do there x'D
I can't marry in Doraemon Story Of Seasons though, but the quests are unique! Looking for Doraemon gadgets somehow satisfy my inner child lol
Have fun and I hope you can play Harvest Moon soon!
Can't wait to play the finished product! keep up the good work, your games are some of the BEST on Itch.Io <3
Thank you XxSuccubusxX! *hugg
I'm flattered that you think my games are some of the best on itch.io *cough* careful though, my head might bloat x'D
Of course, I still have rooms for improvement and I'll do my best to lvl up through slowly but surely! Thank you for your support! ^.^-