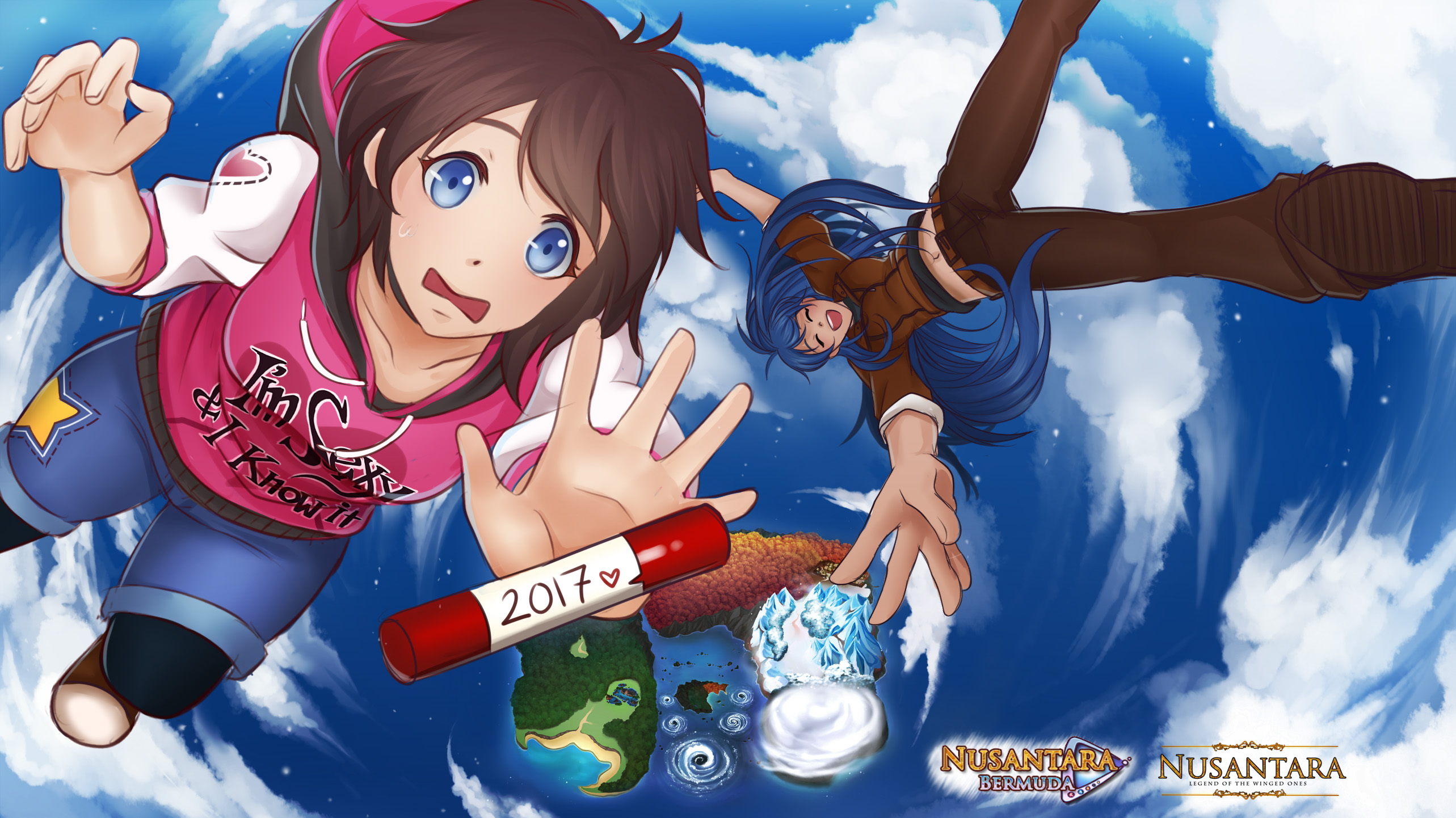 Nusantara: Bermuda Triangle
Hi guys! Last week was pretty awesome x'D


I finally managed to write 5k+ words progress last week!
Ah, but the real count is 14,2k+ words though, the 300+ words is only a summary to help me write.
After polishing the overall of Chapter 3 part 2 again, I wrote 6 small events for the bachelors (2 each), 2 for Kaiden & Gale, and of course, the rest is about the main story.
I made it near the end of Month 3, but I'll have to write 3 more scenes before I could advance to Month 4;
1 discussion scene, 1 important scene with a myth creature, & 1 fighting scene.
Maya and the group won't arrive at Autumn area until Month 5. So... so far so good? ><
However, I've just realized that the scriptwriting took longer than I thought. It's been 5 months since the first update! Wow, time sure moves fast... I'm starting to doubt whether I'll be able to release it at July next year but maybe it's just me overthinking it? x_x
m(_ _)m *bows* In any case, I apologize in advance if I don't manage to finish it as quick as I've planned. I did said the latest would be early Winter 2018, but I still feel bad since I wrote 'Estimated July 2018' in the rewards :'S
*cough*
Anyways! I'll still do my best! Here's a preview of Summer 2's background as a small compensation: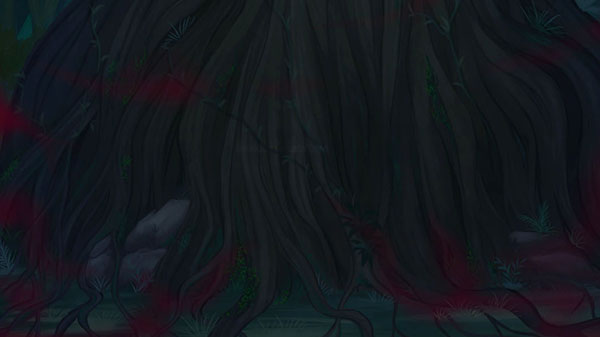 Compared to the Ruins, this one features an enormous ancient tree hidden in a dark forest. I wonder what awaits Maya and her group there along with those slithering red mist? ^_^ (It looks really dark here, but it's not bad in game. You'll understand once you play and see what's hidden above)
That's it for today and see you again next week!
xoxo,
SweetChiel
Get Nusantara: Bermuda Triangle