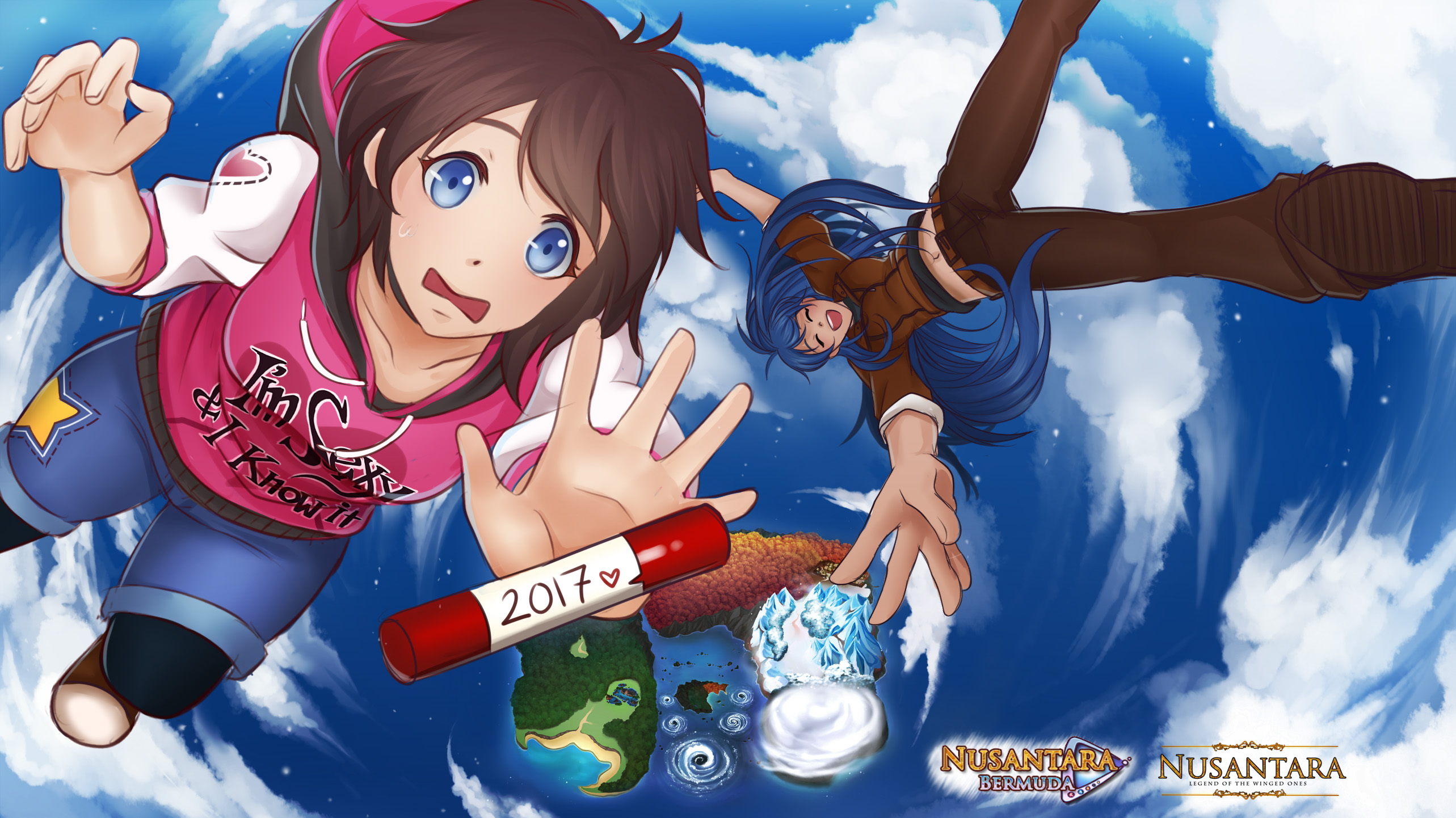 Nusantara: Bermuda Triangle
Hi guys!

I hope you had a good weekend? Mine is so-so >< I think I bite a little more than I can chew *cough*
So, I spent 3 days to join an online game art competition (The name of the game is Dance On). It's about drawing a couple art (front & back) whether it's in a mall avatar or self-made avatar. It's somewhat similar with costume design if you want to draw self-made ones.
You see, I can't resist joining 'cause I've never won a character design/costume design art competition >< this is my 4th one lol and I'm a little butt-hurt over the last 3. The first one was Reksa's design, while the 2nd & 3rd one is for Valiant Force art competitions. So... Yeah, sorry but I just had to join for the sake of regaining back my self confidence @@
There will be a voting elimination in their facebook fanpage so I'll show you the link here once they posted it.
Anyways!
I managed to finish the 'discussion scene'! It's longer than I thought it would be o.o;

Lo and behold! 5,5k+ words progress is not bad, right? x'D Ah, I already delete the summary in this one so there won't be a need to reduce 300+ words like last week.
I also polished the whole Chapter 3 part 2 as usual + editing a little bit of Chapter 3 part 1.
I really hope I can finish Month 3 this week but... I doubt it since the fighting scene is still a bit blurry in my mind :'S
Welp, wish me luck for the competition and see you again last week!
xoxo,
SweetChiel
Get Nusantara: Bermuda Triangle