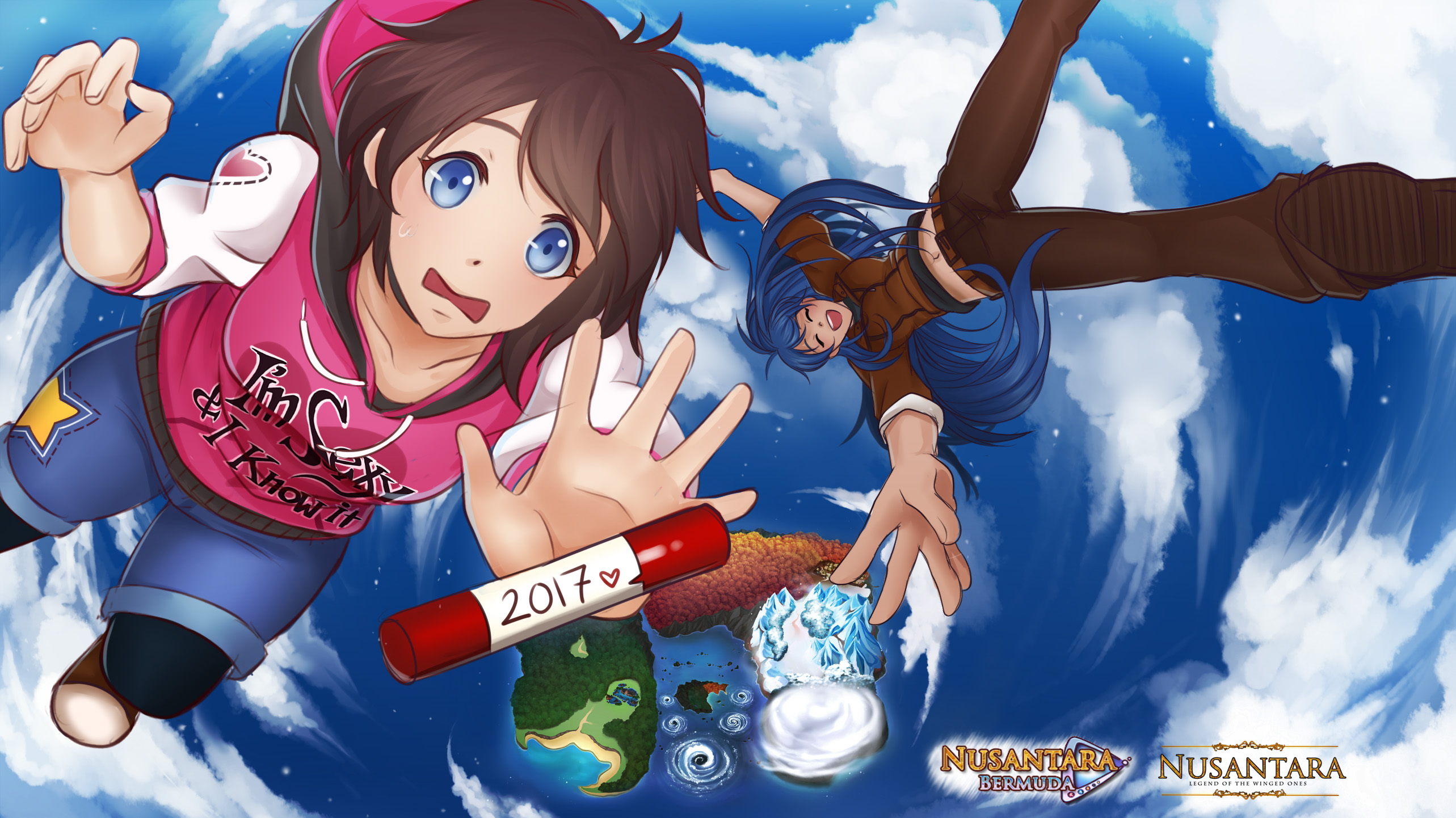 Nusantara: Bermuda Triangle
Whoa, I totally forgot to update itch.io yesterday ><; sorry guys! I'm not used to this devlog yet. I've also been very anxious and worrying a lot about the very near Indiegogo campaign so please let me off this time :'D
Last week, I spent my time:
- Polishing the demo from my patron's feedbacks
- Polishing the campaign draft page
- Uploading the demos at my itch.io & hide it for now (I had to re-upload it a few times because my internet was PMS-ing and then I stupidly forgot to add my logo to my splash screen)
- Finished 1 scenery background - And finally, the teaser video is finished after a quick revision by Albert! Boy, I love that guy so much x'DD
Now, I don't think I can do anything much until my campaign starts -honestly, I'm too excited and worried about it that at Wednesday(or is it Friday?), I ended up binge eating (stress-eating) and the next day, I suddenly felt not like eating, almost fasting in the process :'))
I think I'm preparing my heart if the campaign doesn't work out x'D
*cough* Anyways!
Today's sneak peek is about a particular bouncer called Bayu!
I've only posted a small picture of him with his sunglasses, so here's a big picture of him without it!
Fun facts about him:
- He is partially blind due to a past injury at his left eye (black eye + a deep wound under his eye)
- He is Maya's childhood friend who moved away at 6 and returned 13 years later. He met Maya again during his job interview at Red Lily Bar.
- He is taken (who is the girlfriend, you ask? Find out at the demo
)
- He is usually a serious person, but turned into a mushy teenager in front of his girlfriend.
- Both afraid and respected said girlfriend's father.
- His hair is originally black. It got highlighted with red during his 'rebelling phase'
Lastly, my $10 patrons will get a peek at Bayu's embarassing early designs today!
my patreon: https://www.patreon.com/SweetChiel
That's it for today guys! x'D See you again later at my Indiegogo Campaign!
xoxo,
SweetChiel
Get Nusantara: Bermuda Triangle