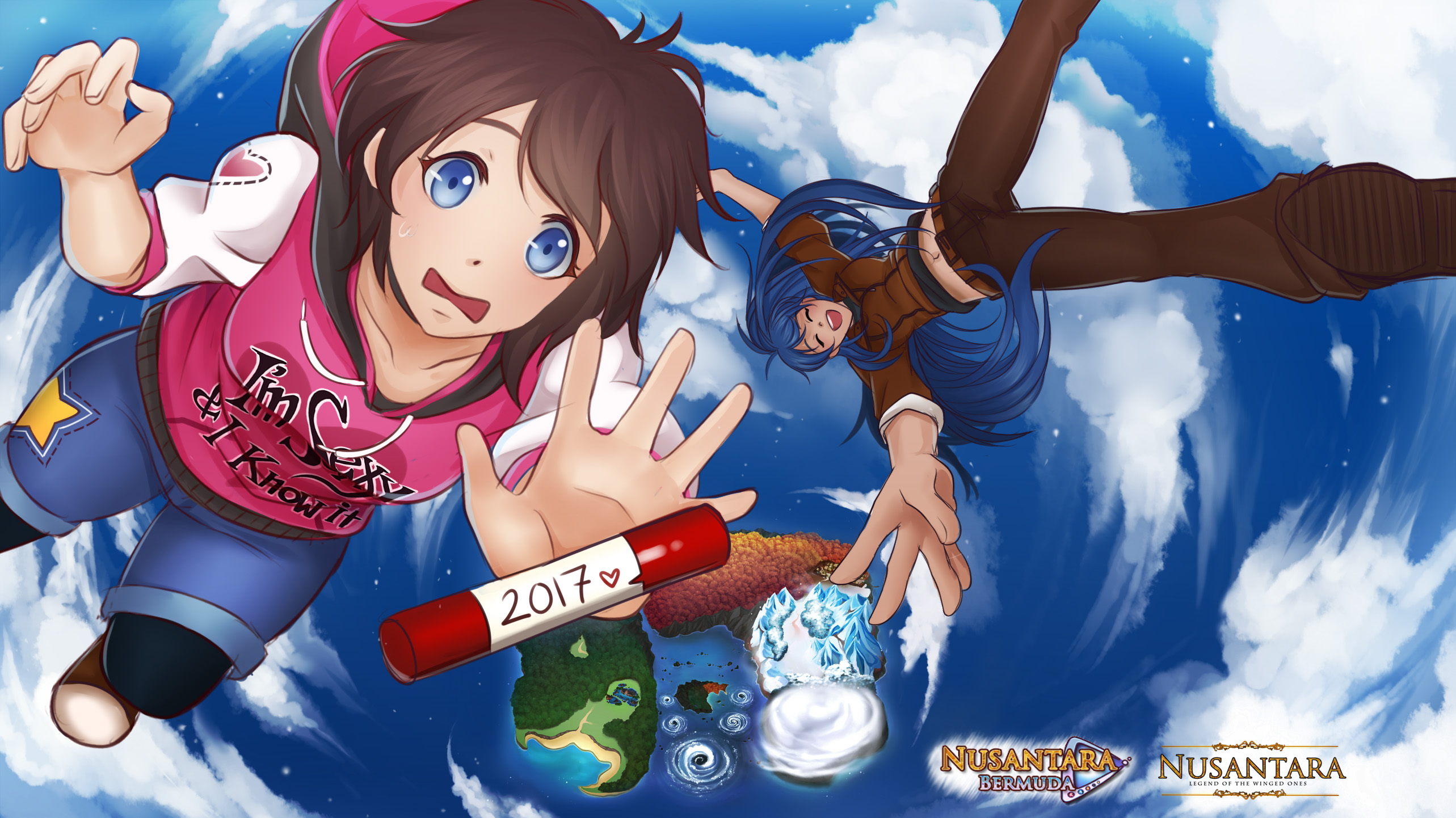 Nusantara: Bermuda Triangle
Morning, guys! What's up?
Last week I did lots of things~
After resting my wrist, I went out with my bf a whole day to look for my mom's birthday present. Her birthday is on October 30th, just in time for Halloween x'D
I also prepared to program Chapter 6, but like cooking, there are lots of 'ingredients' to prepare. Such as... new characters! For those who pledged 'In Game Cameo' at the Indiegogo, their OC characters will make an appearance!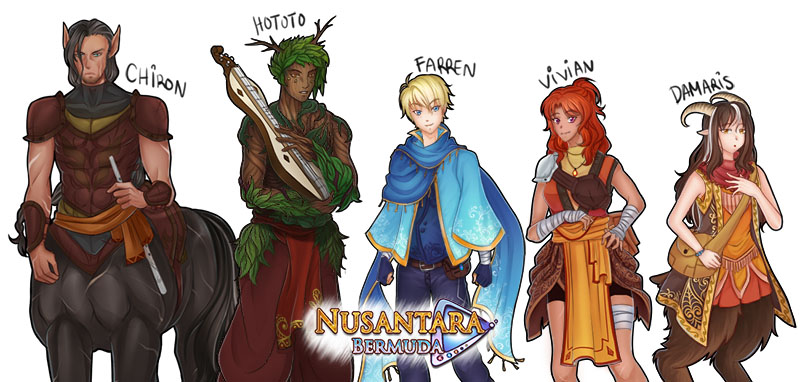 Featuring:
- Chiron and Farren, the Warrior and Wizard, credits to Tabetha Aldridge
- Hototo, the Bard, credits to Aubrey Schultz
- Damaris, the White Mage, credits to Livia Jefferson
- Vivian, she's a new character I made and a key character~ Tabetha helped a bit with her, here and there!
I already started making some of their expressions, here's a sample for you: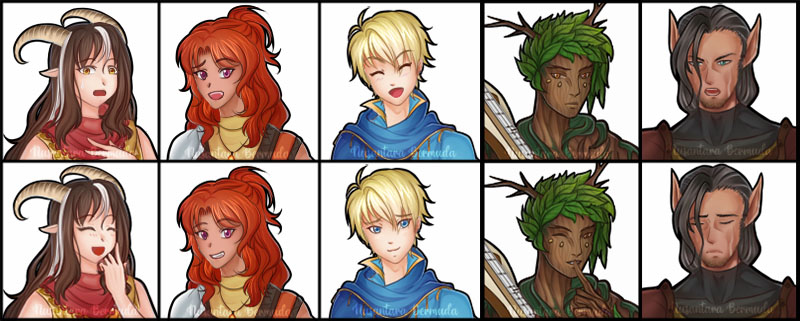 These are just the tip on the iceberg! There are still lots of things to prepare!
Such as Vivian's and Damaris' special sprite when they visited the Hot Spring... (not naked, covered with towels you pervs x'D)
And yes, there's a Hot Spring scene! A fanservice just for you :'3
Sadly, Hototo and Chiron doesn't join the Hot Spring scene, but they're just as important!
I'm not in the mood to draw tho, I'll put aside Hot Spring scene for now and prioritize programming Chapter 6's other scenes ><

The vote result for Spring Village's Worldmap is also out!
A: 0 D: 5
B: 2 E: 6
C: 9 F: 12
F won with quite a wide margin, C is in second place!
Thank you for everyone who has participated! *bows
Last but not least, here's a little something from me because you guys have been great supporters! Enjoy this precious, smol mascot of the Spring Village: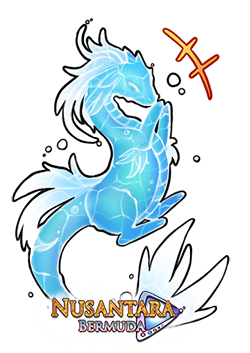 'Kyu! Kyuruuu~ krr~'
Aqua, a Water Dragon. Farren's friend and the first dragon to be revealed!
That's it for now and I hope you enjoyed today's update!
xoxo,
SweetChiel
-----------------------~(OuO)~-----------------------
We'll skip the Q&A session 'coz I've posted more than enough treats for you today x'D
Get Nusantara: Bermuda Triangle