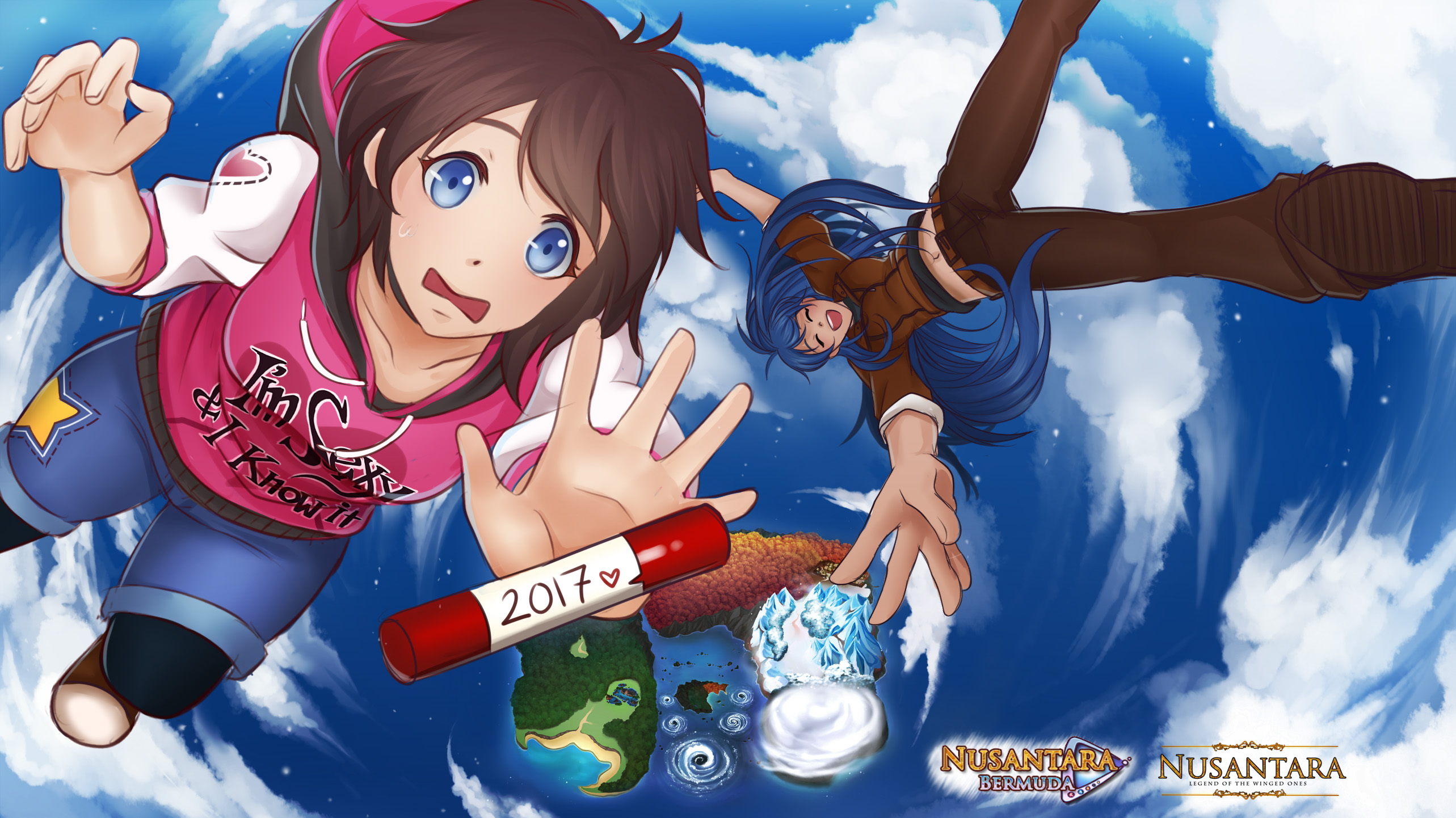 Nusantara: Bermuda Triangle
Hi-ya guys! Last week was pretty challenging but I filled my quota in the end x'D Here's what I did:
1. Polished + added 2 small scenes (1,1k+ words) in Chapter 3 part 3:


2. Wrote 1 small scene + 1 big scene with 3 branches in Chapter 4 part 1 (3,6k+ words):

I still need to write 1 more scene + 3 branches before our group arrives at Autumn Village >< There would be lots of branching here since the story would start to focus more on the bachelor you chose before continuing with the main story.
The branches above didn't include the Antagonist's route though. His route would be written separately, which is quite a headache considering I already have lots to write :'))
3. The proofreaders and I have finished checking Chapter 3 part 1! I hope we can finish Chapter 3 at the end of January ~
Sadly, no sneak peek for today. BUT, I will release a sneak peek next week; a background of Spring Village's Castle Entrance + 2 early sneak peeks of its Hallway for my patrons.
This would be the last ones before a long duration of writing takes place.
That's it for now and I hope you'll have an awesome week! See ya next Monday! xoxo,
SweetChiel
Get Nusantara: Bermuda Triangle