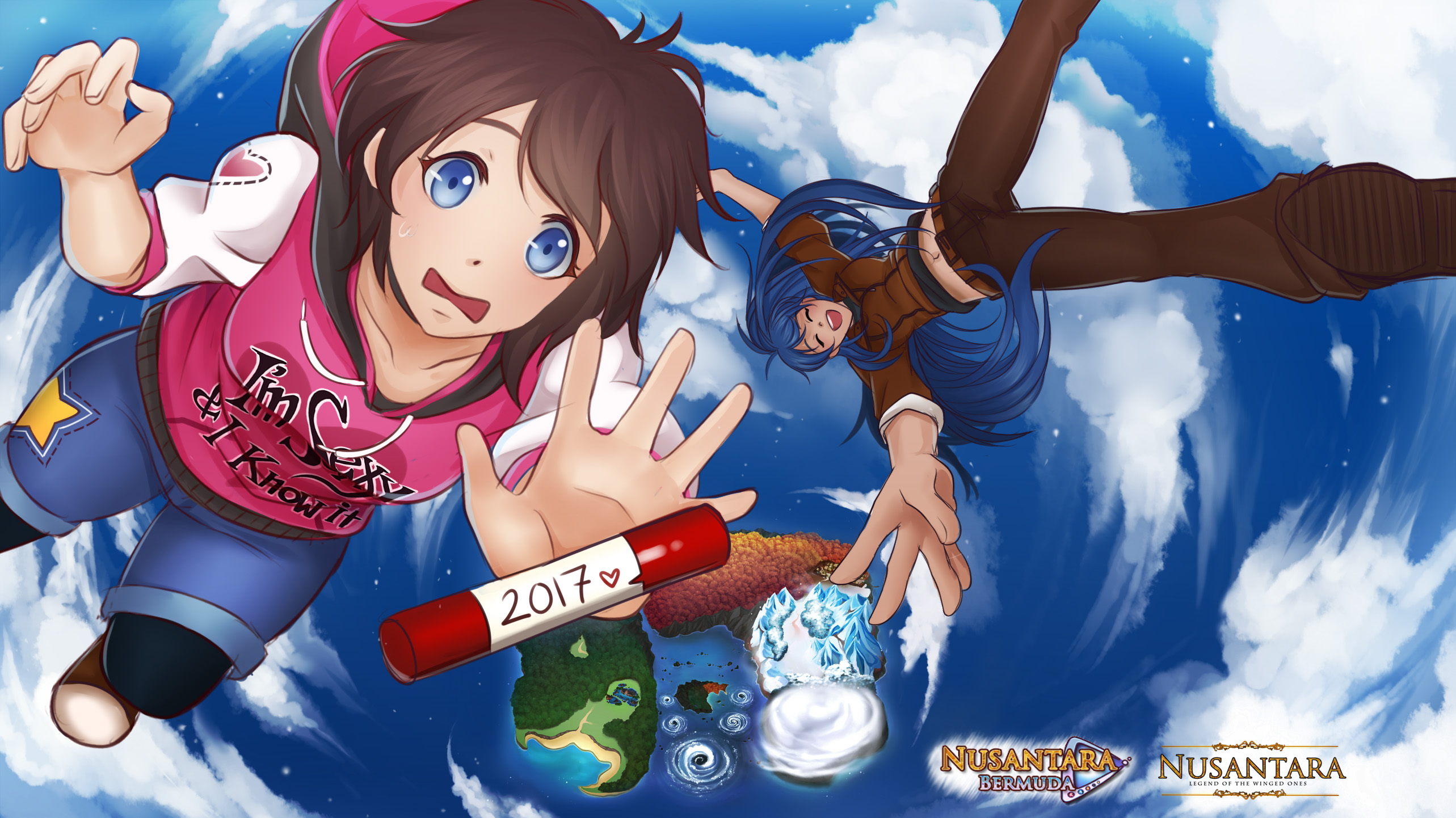 Nusantara: Bermuda Triangle
Hi, guys! How did your week go? Mine was so-so ><
The romantic scene was harder to write than expected -don't get me wrong, it's usually fun and I love the fluffs, but it sometimes could go very corny/awkward if I don't build up the mood correctly x'D
Not to mention I got embarrassed by myself when I write it OTL

5,6k+words! With this, all three branches are at 90%, but there's this one romantic scene that I still need to polish. I can't point my finger on what's wrong with it, but I'll re-read the whole thing later and if I still can't find what's wrong, I'll count on my proofreaders x'D
Meanwhile... I'm still trapped in an artbook shopping spree :')) I can't stop browsing lists of beautiful books and there's this one book I want, but my wallet is a bit tight so... I ended up buying an used one from Amazon x'D (This is my first time using that service, so I hope everything ends well!)
*Sigh*
Anyways, I hope I can finish up Winter Arc this week so we can get started with Chapter 5! x'D I'm so excited! Ah, but I'll still need to find references for boss fight ><
Oh well, let's just go YOLO or let the characters lead me lol.
Alright, I'll stop rambling now x'D Thanks for reading as always and see ya guys next week!
xoxo,
SweetChiel
Get Nusantara: Bermuda Triangle
Comments
Log in with itch.io to leave a comment.
AWESOME! 90% IS AMAZING!!!
Cool~ Romance all the way! :-) Keep them up. I cant wait to read the scenes, love romcoms !! How many chapters are there exactly? :o
Hi yohanlove! Thanks for coming by! There are 5 chapters + 1 Antagonist route so... the total of 6? X'D we're more than halfway there for the script!
Keep it up. I always love to take the Antagonist route first lol Do you play any other otome games?
Whoops, the antagonist route is locked until you played all 3 bachelor's route x'D and yes, I play a lot other otomes!