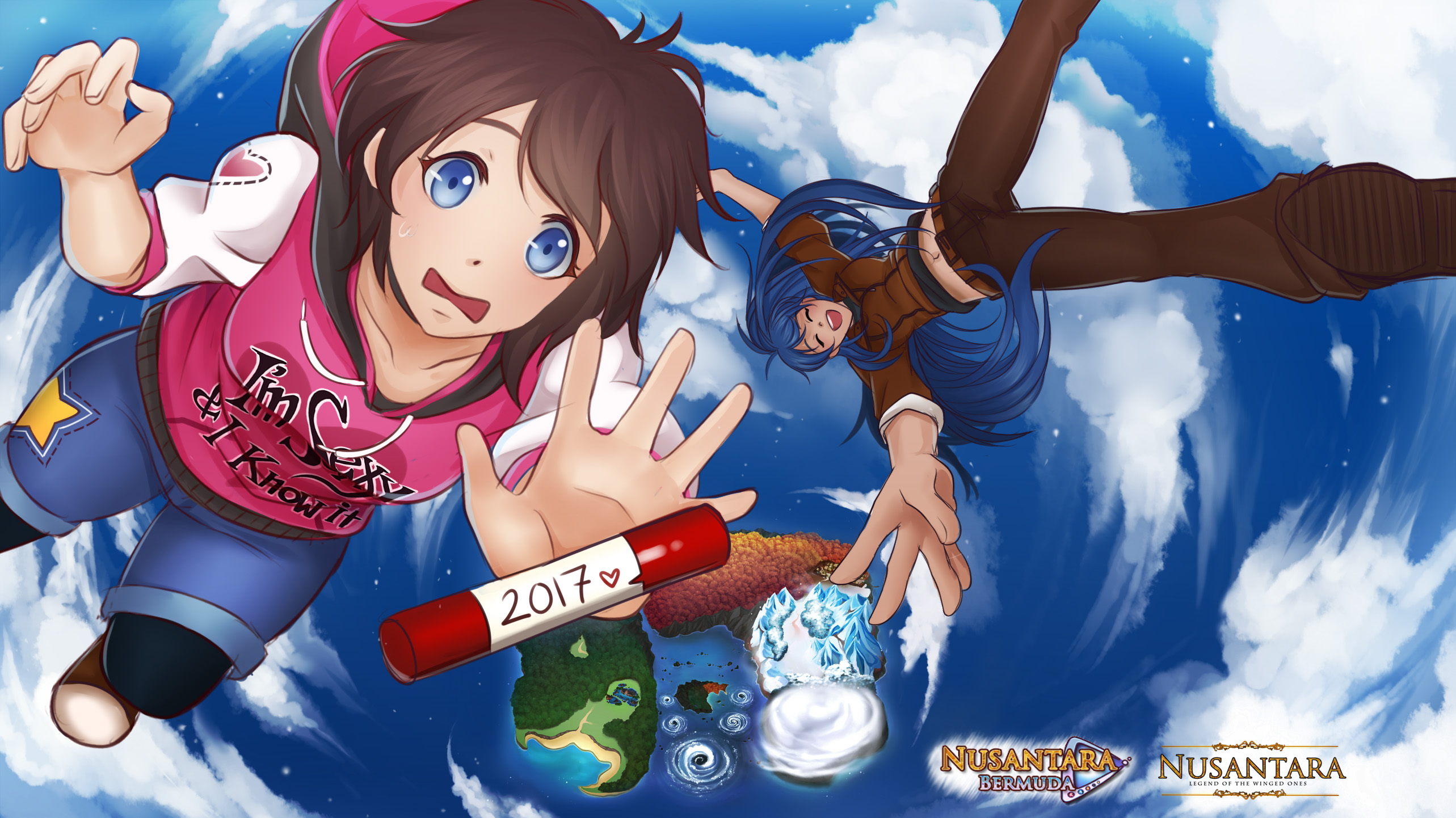 Nusantara: Bermuda Triangle
Hey, guys!
How did your week go? Mine was exhausting x_x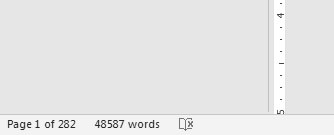 I wrote 6k+ words and finished up the first meeting with Antagonist scene! It was quite an intense scene and I think my brain almost have a cramp from organizing the flow of the conversation :'D
There's just so many things I want to write there and it's not even the battle scene! I ended up listening to lots of horror music to get the right mood :')) ah, but one good thing is our composers have great BGMs to accompany this important scene, so look forward to it!
I also did a major polishing in Chapter 5; particularly about the commas --I thought commas can only be used AFTER 'but' --it turns out we can use it AFTER and BEFORE :')) Kii*Anima have lots to do to cover my mistakes and we're planning to re-polish ALL Chapter again just to make sure we missed nothing/as little as possible and other tidbits, so wish us luck!
Alright, now it's been a while since I last give out a sneak peek, right? Here's a big one!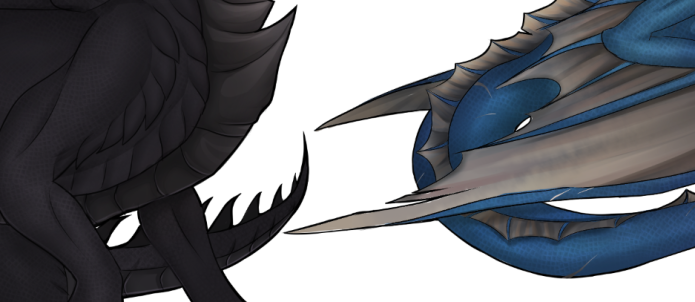 Are you happy? Finally a sneak peek about other mythical beings that resides in the Forgotten Isles! x'D
Also, my Patreon finally hits 3 digits! *happydance* and to celebrate, I want to give out a .psd file for ALL my patrons!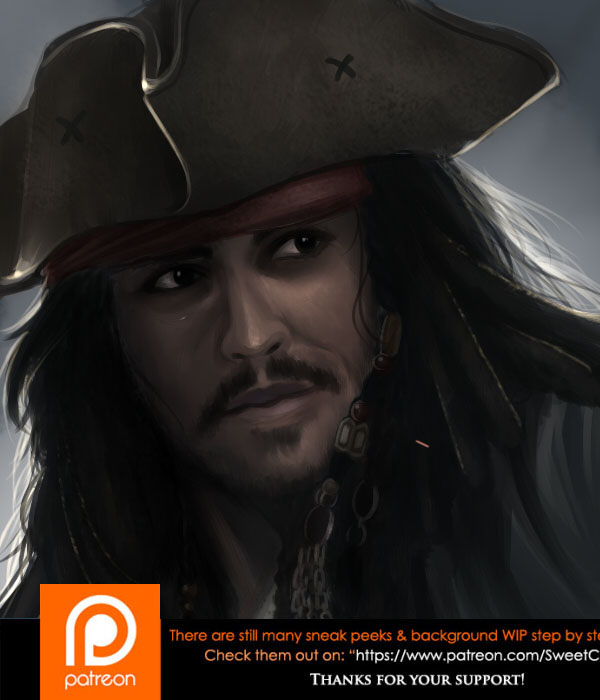 Behold! My all-time-favorite actor! Johnny Depp as Captain Jack Sparrow! >///< I always admire him for being able to act many different characters --and I swear, his face could shift shape or something!
Did you know that he also played Willy Wonka from Chocolate Factory and the Wolf from Into the Woods?
*cough*
Okay, I'll stop here before my ramblings get worse x'D
...In any case, I'm really grateful to you guys QuQ
Patreon has covered many deficits and expenditures, be it for the game or personal --like, I could feed my pups so they stay healthy and fat, help with the bills whenever it ran short, and I can work at home!
Of course, the support I get from backers and people willing to wait patiently are something I can't buy with money, so I'm really thankful too for thatQ__Q
I never imagine to have so many wonderful people willing to support me for a whole year, so really, THANK YOU! *bows*
Alright, I'm sure your eyes are tired now from reading x'D
See you again next week, my darlings!
xoxo,
SweetChiel
Get Nusantara: Bermuda Triangle
Comments
Log in with itch.io to leave a comment.
I'm excited to hear you made the three digits! Congratulations!
I'm so curious about the antagonist route! Speaking of that, could you remind me if his route unlocks once you do all the other routes, or once you do one other route? Can't remember XD
I agree about Depp being a very cool actor. He was beautiful as Edward Scissorhands too. Maybe not my favorite actor, but certainly one I like a lot.
It unlocks after completing the other routes. Whether it's positive or the bad endings I don't remember.