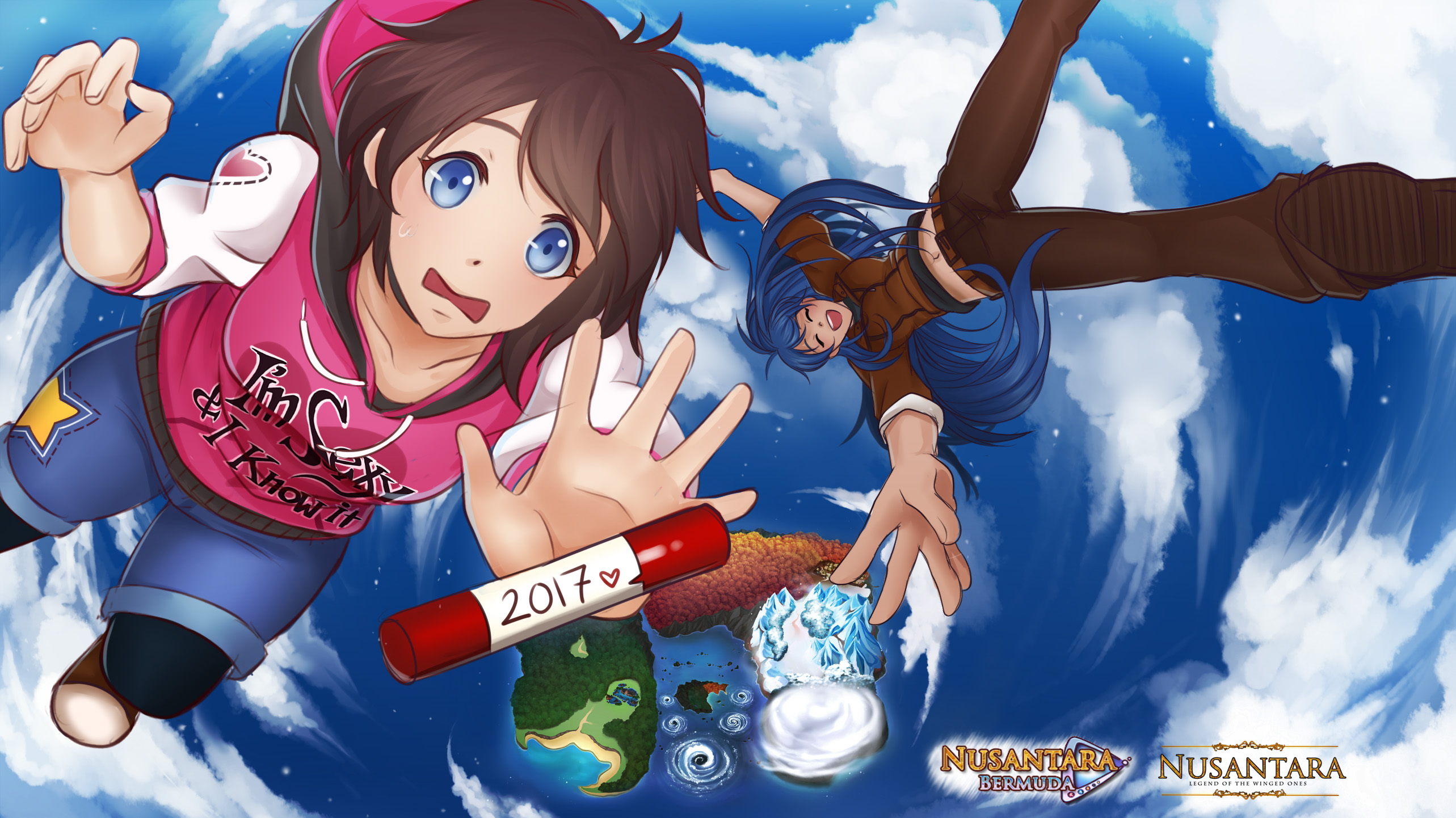 Nusantara: Bermuda Triangle
Hey, guys! What's up?
Last week was a blast for me and I hope you too!

First of all, I wrote 11k+ words last week! x'D Finally, Maya is going to start the march to battle the antagonist! *dunduun* Of course, depending on which route you are, this will branch into 3 different paths. There are different fighting scenes too -which is a headache for me but it will definitely worth it!
But, I think the most exciting news is that I managed to register at Steamworks! *happytears* I didn't have the courage, bank account, tax information, nor fund before, but your support made this all possible! Q_Q There's little I can do to show my thanks to you, but believe me, if I could, I'll rain kisses on every one of you >///<- this is such an emotional moment for me!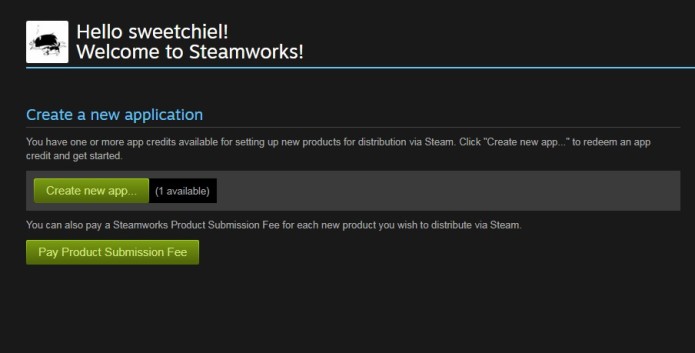 But of course, I'll need to wait until Kii*Anima finished proofreading Winged Ones for one last time before I learn how to upload the game to Steam x'D she's doing really well, but my other proofreader is having a bit of a trouble with her computer so let's hope nothing bad happened to her ><;
Alright, now I'm sure you've been waiting! Here's the 50% preview for both Dragons as I promised!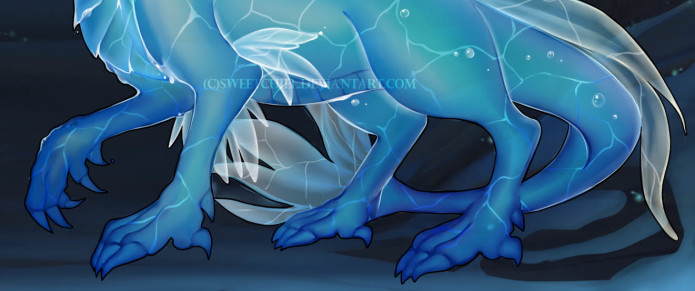 These beautiful creatures are so fun to design! Again, I can't wait to finish this so you can tell me your thoughts and read your reviews but there are still work to do before we get to that point *sigh*
However, isn't this a happy week for both of us? I made a lot of progress and you got a lot of sneak peeks! x'D
Let's hope this good vibe continues!
That's it for now and see you guys next week!
xoxo,
SweetChiel
Get Nusantara: Bermuda Triangle
Comments
Log in with itch.io to leave a comment.
Sksksk I'm so pumped for this game, the dragons are hecka beautiful!! And Congrats!! So proud of you :))
Thank you ThatOneLonelyGirl!
I'm also pumped to let you try Bermuda soon, but there's still work to do ><
Congrats on Steamworks!! I love the designs of the dragons so far I love dragons
Thank you, rosedragon!
I'm both excited and scared of Steamworks :')) the uploading system looks complex, but eh, we can do this!
And I'm glad to hear you love the dragons x'D
Congrats on Steamworks!! I love the designs of the dragons so far!!!! (I love dragons if my name did not already give that away XD)
*lifts glass of tea* Here is to another great week ahead! *sips tea* :)
Thanks SkyDragon3564!
Yup, your name spoke of your love to dragons! X'D I''m both excited and scared with Steamworks --the SDK tool is alien to me, but I believe I can use it through trials and errors :'D
Cheers to another productive week!
I wonder who the hidden character is.. ;o are there absolutely only 3 bachelors in this game?
Hi, yohanlove!
3 bachelor + 1 antagonist route that will br unlocked once you get the first 3 happy end ;)
aaaa the dragons *-* great job on all the progress so far!
Yay! Congrats on your progress with everything and getting Steamworks! I hope everything continues to go well for you and your proofreaders :)
Thank you so much, angelinachea! *hugs
Yes, I'm very happy getting Steamworks! My proofreaders are working hard so I should too >:'D
*hugs back* x'D but everyone deserves a short break every once in awhile so I hope you all don't overwhelm yourselves! D:
Yes, of course :'3 I had some good long naps in Monday and Tuesday. I trust my proofreaders also take care of their health -one in particular I kept reminding to sleep earlier x'D we are night owls so it's not really effective *cough
Ah i see c'x yeah same with me. I'm a night owl but i also love sleep so that's conflicting for me too