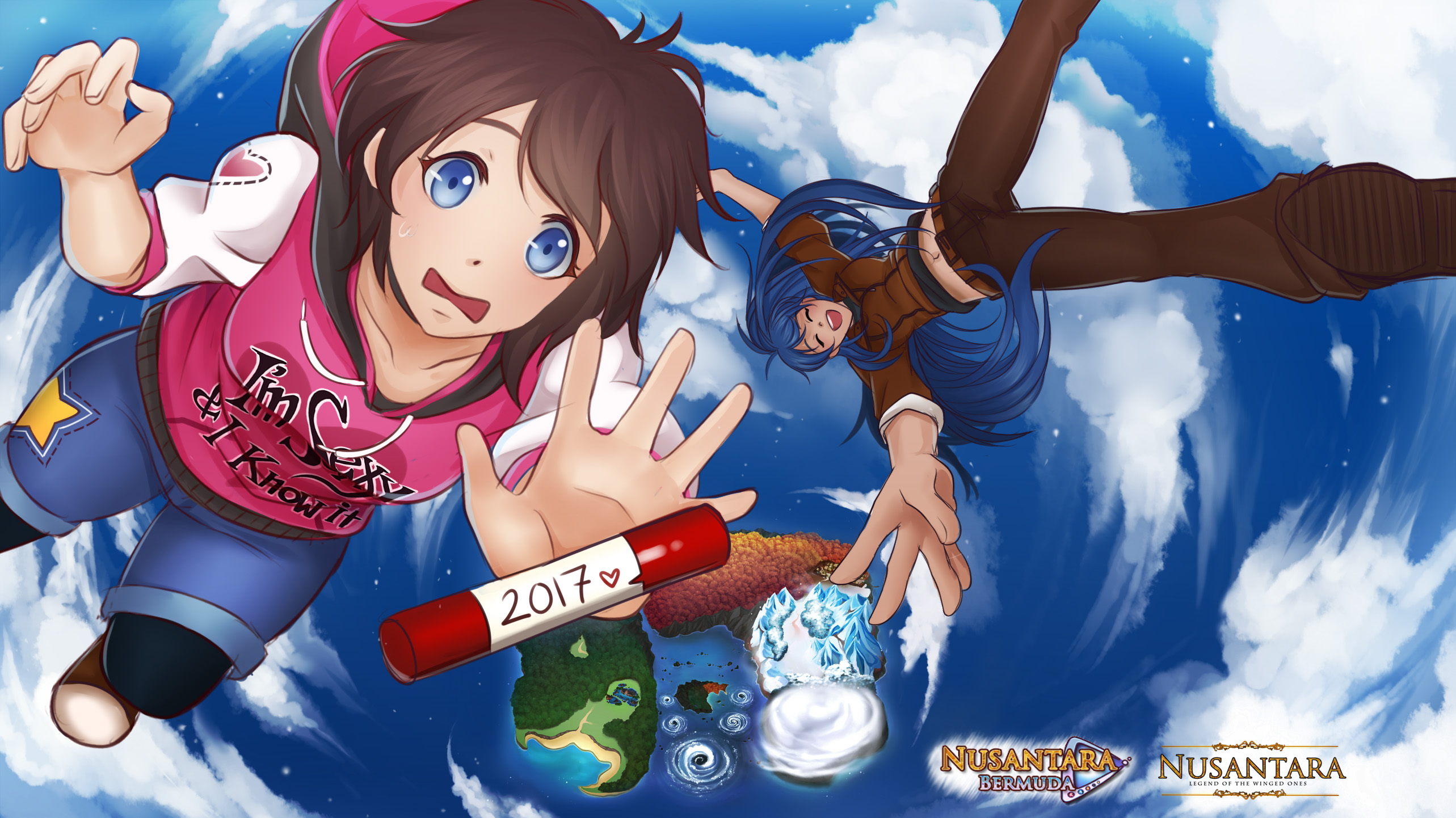 Nusantara: Bermuda Triangle
Hey guys, what's up?
Last week was a struggle for me :'))

I wrote 4.9k+ words, This is only the 'marching into the castle' scenes + re-polishing the things I weren't quite satisfied with --not the fighting scenes yet OTL
I wanted to keep the pace up, but I'm having a trouble with the battle variations ><; BUT! I stepped back and collected the right materials for this -I just need to start somewhere and stop being intimidated... I think I'm going to isolate myself this week so I can focus on writing + listening to the BGMs I'm planning to use for the fighting scenes.
Now then, because I didn't write much last week, I used my free time to make 2 background linearts! They're the 'bonuses' I told you before, remember? More backgrounds are to be made to compensate Bermuda's lateness and at the same time, they will enhance the story flow better! Killing two birds with one stone!
The two I made are going to be used in the Autumn Village :D
Here's one: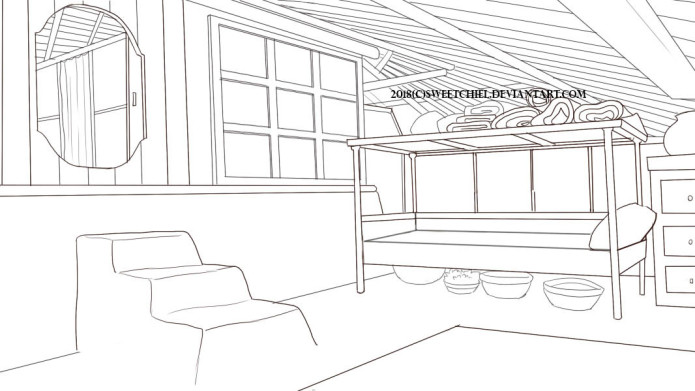 This one is a living room based off Sasak's traditional house! More sneak peeks can be found in my Patreon, including the references I used :3
On the other hand, Winged Ones' proofreading is going great! We're fixing the loopholes too so I hope things will go well in Steam later ><
Gosh, so much to do but so little time! I wish there are 48 hours a day instead of 24 :'D I do hope your week went better than mine though!
Alright, thanks for reading & see you again next week! Wish me luck so I can make awesome fighting scenes!
xoxo,
SweetChiel
Get Nusantara: Bermuda Triangle