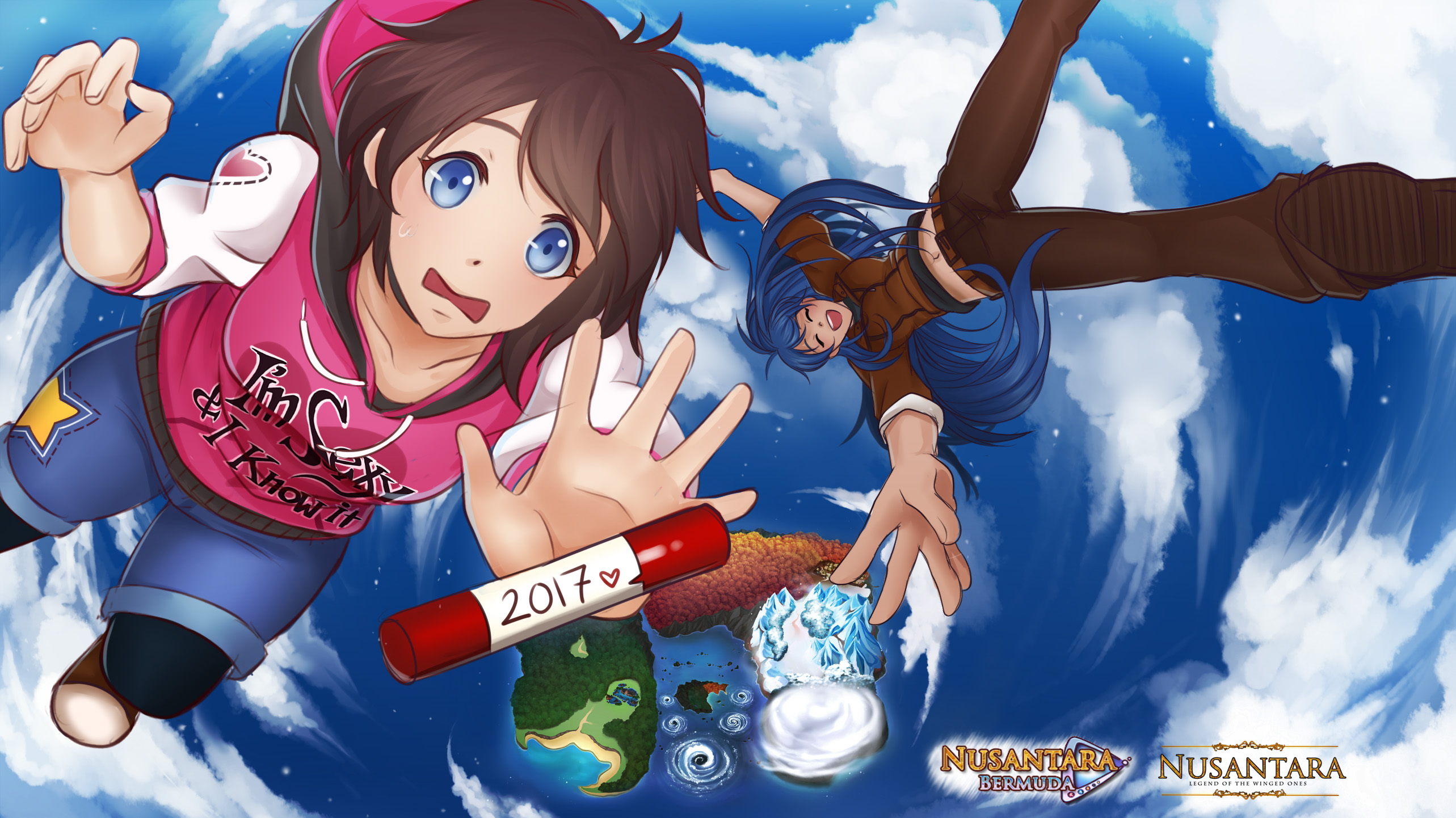 Nusantara: Bermuda Triangle
Hi guys! I'm happy to say that this week's progress is better than last week's! The only downside is my internet is down again & I have to borrow my mom's wifi for today's updates x_x

- Revised last week's character designs.
- Finished 3 minor important character sprites.
- 1 WIP minor important character sprite (Applied basic color + tidied the line art).
- Made 1 very rought minor important character sprite sketch. Tbh, I'm a little stuck with this character's clothes design...
- 2 silhouettes are finished! (1 creature, 1 minor character)
- Finished 1 Queen's Crown's CG (2 left and I'll be finished working on their CGs x'D)
I hope I can finish the minor important character sprites at the end of this month since I plan to focus on finishing basic backgrounds next month.
Anyways, as promised, here is the SuperBacker's OC full view!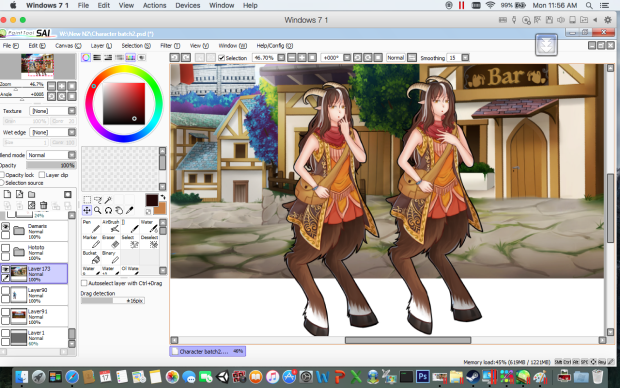 Here is Livia's OC (Her name is Livia not Olivia, sorry for the typo ><)! Her name is Damaris and she's a female Satyr; one of the new races that is going to be introduced in game :D
Her occupation is a White Mage, but she focused more on medicines than magic spells. Her passion is to study herbs and her lifetime goal is to develop a book covering medical issues that various species on the island face due to their unique physiology.
You will know more about her later in game ;)
Today, I will also show a background that appears in the winter area for my patrons. This is a special one & I won't show this in public ><
That's it for today & thanks for reading!
xoxo,
SweetChiel
Get Nusantara: Bermuda Triangle