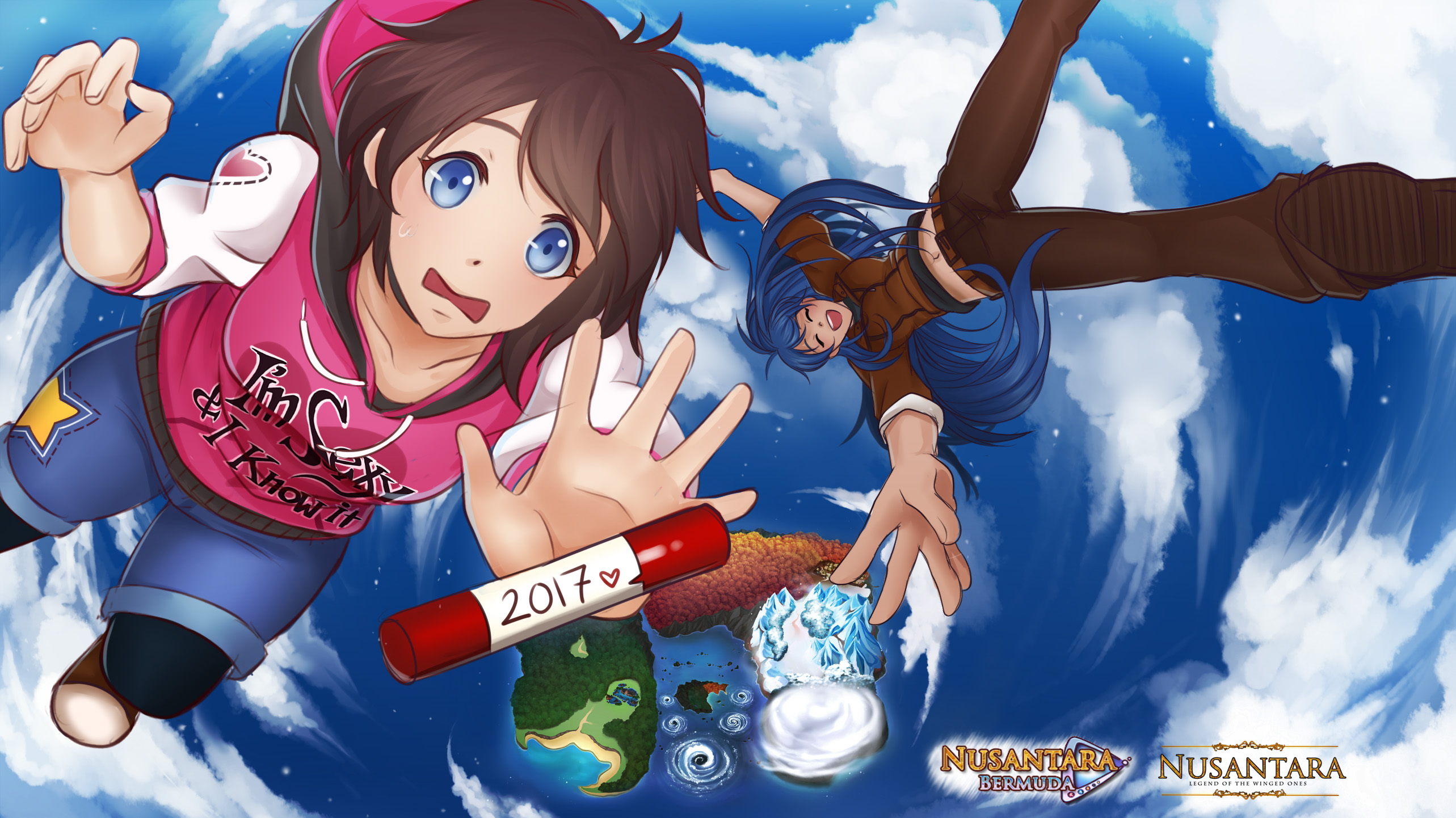 Nusantara: Bermuda Triangle
Hi guys! Last week was... hectic to be honest x_x
You see, remember when I said I was afraid to forget something last week? Apparently, I DID forget.
At Tuesday, I finished 1 CG line art for Queen's Crown & 1 background line art for Bermuda. Then, in the mid-process of finishing the line arts, I suddenly remembered...
I forgot about 4 backgrounds!! 2 of them are bedrooms (1 easy, 1 hard) while the other 2 is for special events (1 medium, 1 hard).
I panicked & when I panic, I usually can't do anything right. Resulting in me procrastinating until August, 17th; which is Indonesia's Independence Day. Me & my family joined some competition to celebrate this so I momentarily forgot again about those 4 backgrounds.
At August, 18th, I was quite depressed & I honestly forgot it was my birthday until my Mom reminded me in the morning :')) *I don't know whether to laugh or cry about this*
In the weekends, I steeled myself. I managed to finish 1 bedroom background (the easy one) with its variation of Day & Night version & 1 other background (the medium one).
Hopefully, I can finish the last 3 backgrounds within 10 days before August ends T_T
I think I got a bit stressed these days because I got out of my comfort zone & made lots of rock texture/buildings the last couple of weeks. At worst, I think I will finish those backgrounds at the first week of September u.u;
Ahh, I hope I can fight off this bad habit of me procrastinating everytime I panic/if things doesn't get along with my schedule!
Last but not least, the .psd file of Tamara's semi-realism digital art is now available in my Patreon!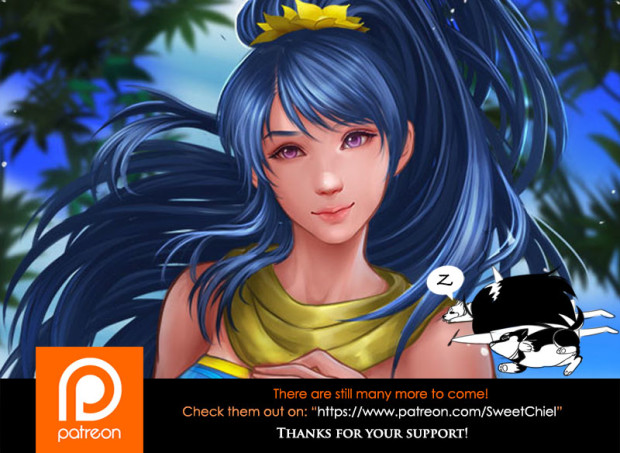 Wish me luck, guys!
xoxo,
SweetChiel
Get Nusantara: Bermuda Triangle
Comments
Log in with itch.io to leave a comment.
No worries. When can we expect to get the full story? :) I love your progress!
At the earliest, the full version should be released at July 2018 -that is, if I didn't encounter any problems during writing script/programming ><
Oh my. I thought it would be this year. >< I have to wait a full year... I'm going to have to play other games in the meanwhile. XD