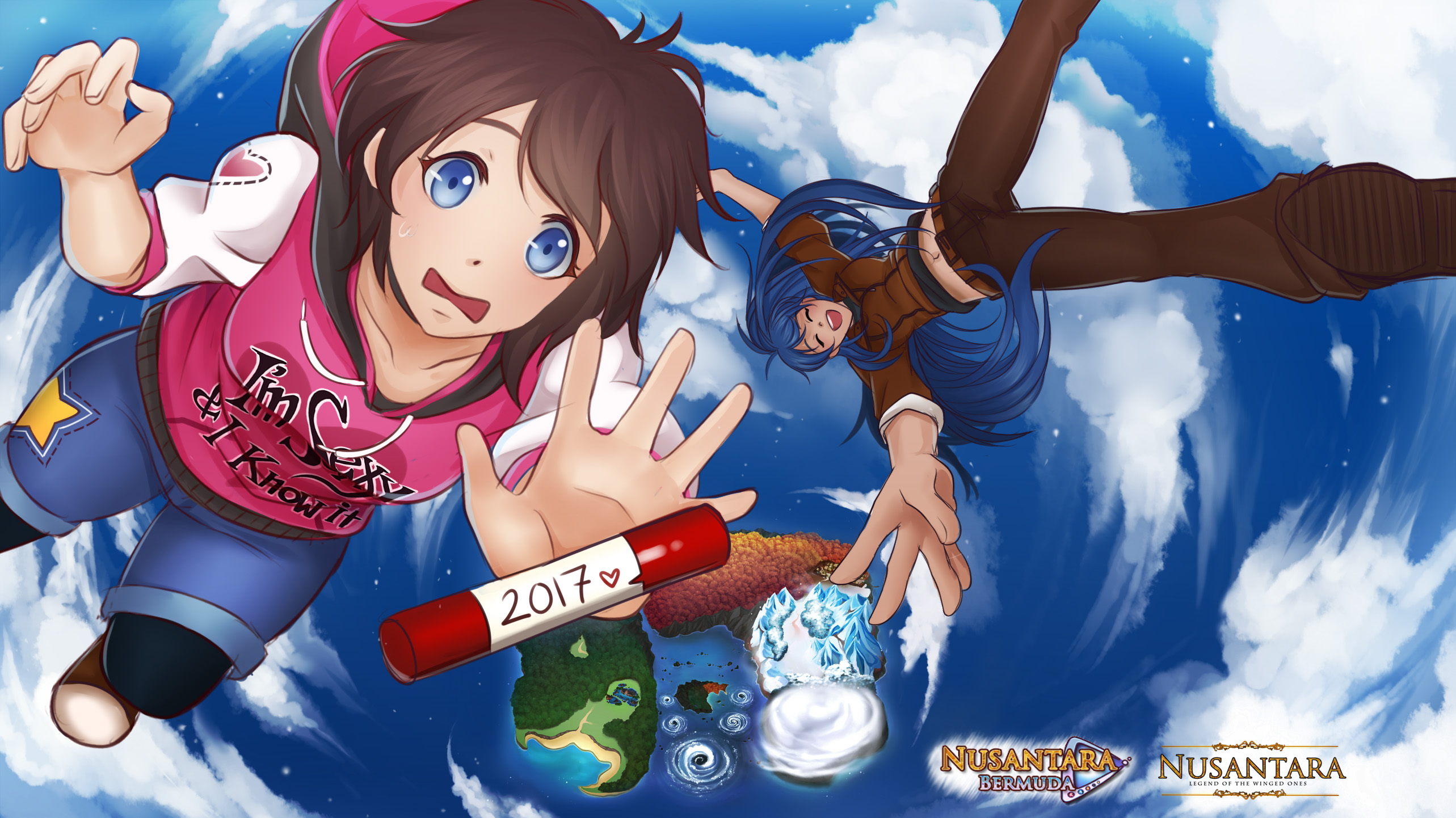 Nusantara: Bermuda Triangle
Morning, guys!
Last week, I was very regretful & grieved about my broken pen tablet :'( I still have my 3rd pen tablet, but still... However, there's something good came out from that too:
- In frustration, I dived head first into work & after 4 days, I managed to finish all 3 backgrounds I have forgotten last week. I was having a difficulty with some texture, but at that time, it somehow turned better than the last ones.
- I used the last 3 days to make 3 new night versions & adjusted other night versions; I lower the saturation + make it darker. I feel that they were too bright to look like it's night :'))
Sample: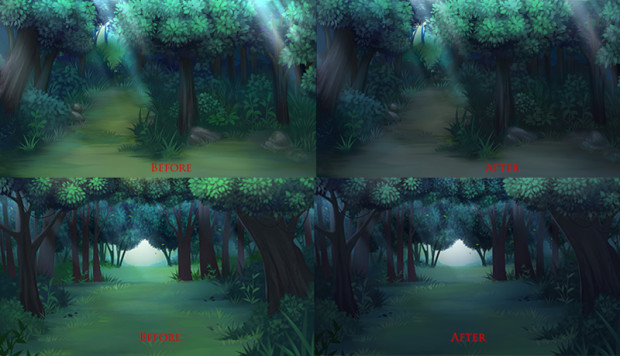 I think it's more realistic this way.
Did you know? Not including their variations or illustrations, we have reached 30 backgrounds! x'D
Anyways! With the basic backgrounds finished, I'm planning to use next week as an intermission -or resting period to prepare myself to start writing script. My muse is a fickle thing & I can't predict when I will finish writing -but I will try to at least write 5000 words every week. I can easily exceed it if an inspiration hits me, but it didn't happen often.
I will also use this week to finish the last CG of Queen's Crown so I can dedicate all my focus to the script.
Alright, that's it for today's update! Pray so I can start writing the script smoothly ><
xoxo,
SweetChiel
Get Nusantara: Bermuda Triangle